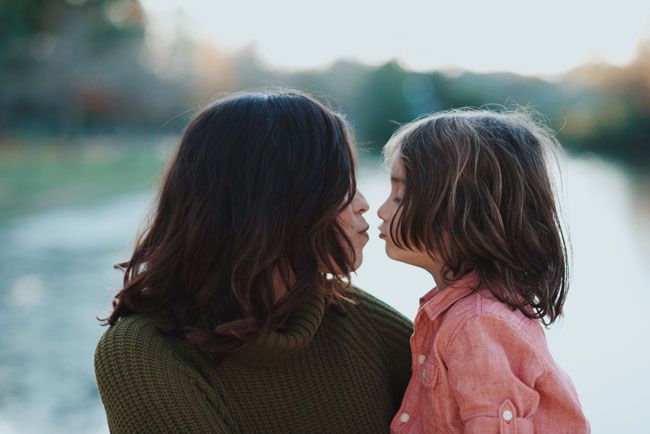 we're here, the night before kindergarten and all i can ask myself is…how?! how are we already here?! i feel like i just had you yesterday. i feel like i just witnessed your first steps, your first word, running around in your diaper, and just spending all day everyday with just you. didn't that JUST happen?! how has it already been five years?!
shit, that went by fast.
warning: when people say — "it goes by fast" — they are NOT lying. it is not a cliche. it's real. time is real and time is fast. time gives zero *insert explicit word* about your feelings.
honestly, i don't even know why i'm so emotional over this. i shouldn't be, right?! i mean, you've gone to school. we've done the whole pick up and drop off thing for awhile. this should totally be easy for me. i don't get it. but then i take a step back and look inside the box and realize…you really are getting older. you're no longer "baby." well, you'll always be my baby, but you're like…grown. so much is going to change this year. you're going to hit so many milestones. you might even lose your first tooth this year. you're getting older and that makes me sad. i know you'll always need me and love me, but the fact that you won't need me as much really kills me. you've always been super independent. i'm really proud of that — i'm really proud of you for that. kindergarten is going to make you even more independent. just these past few weeks you've grown developmentally. i wish i could say "time out" like they did in saved by the bell and just hold you for a little bit longer. i just wish i could make time slow down, but i can't.
right now — you're all about giving me kisses, hugging me, snuggling us in the morning when you first wake up, snuggling while we nap (WE STILL NAP TOGETHER), you still love it if we carry you. there are so many things that still make you "baby" for us and honestly, i'm going to soak up every single moment of that with you. soon enough you might not want to hug me as much, or kiss me, or snuggle me, or you'll be too big to even carry (you kind of already are). maybe some of those things won't change. maybe you'll still be okay with holding my hand in public till you're in your twenties and people are just like "omg…move on!" haha. who knows. all i know is, it could all change in a blink of an eye and we are rounding that corner in finding out.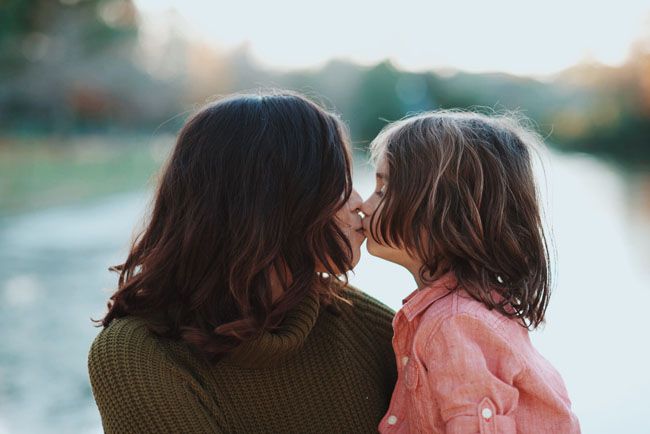 even though it makes me sad to think about you growing up…it also makes me super happy, proud, and excited. there's a whole other world to unfold for you, for me. i have grown so much WITH you and truthfully, i still continue to grow with you. i can't wait for the day that you're reading full time and we can pick out books together. i can't wait to start our journal and write notes to each other. i can't wait to see you flourish in school as an individual and with your friends. i can't wait to see the kind of friendships you make and hold onto. i can't wait to see what interests you. are you going to stick to art?! are you going to love swim team just as much as i did? are you going to love soccer?! so many unknowns that soon will be answered. haha. i'm so excited (i know you're dad is too) to watch it unfold.
ronin, i am so excited for this year for you (and for us). i'm excited to start new things and go on so many more adventures. i can't wait to make more memories with you. most importantly, i love you and i am so beyond proud of you. your heart is pure gold — your empathy and compassion for others is so life changing. forever hold onto that. there are going to be mean people in this world — show them your kindness. when you see something wrong — guide them. we all make mistakes. we're human. please be kind to yourself and others. forgive. love hard. always always always be honest and tell the truth. it's not easy having hearts like ours and i hope you never end up jaded (because i haven't) — allow yourself to feel every emotion. people will hurt you, but remember to learn from that pain and find a positive outlet. know that we are always here for you. we will forever be here for you. kindergarten is going to be great — you're going to do great.
i'll probably cry tomorrow, but it's only because i'm having a hard time letting my baby go. i'm having a hard time understanding time and how we're already here. i know you're going to do an amazing job this year.
note: you're not a baby anymore, but you'll always be my sweet baby boy.